I am happy to provide posters of Scovill Bulletin & Scovill Standard
Featuring
The Greatest Generation Lifestyle Posters 12 x 18 for years 1941 to 1958.
---
Years 1930 to 1932 and 1959 to 1974 will be 11 X 14 that you can purchase.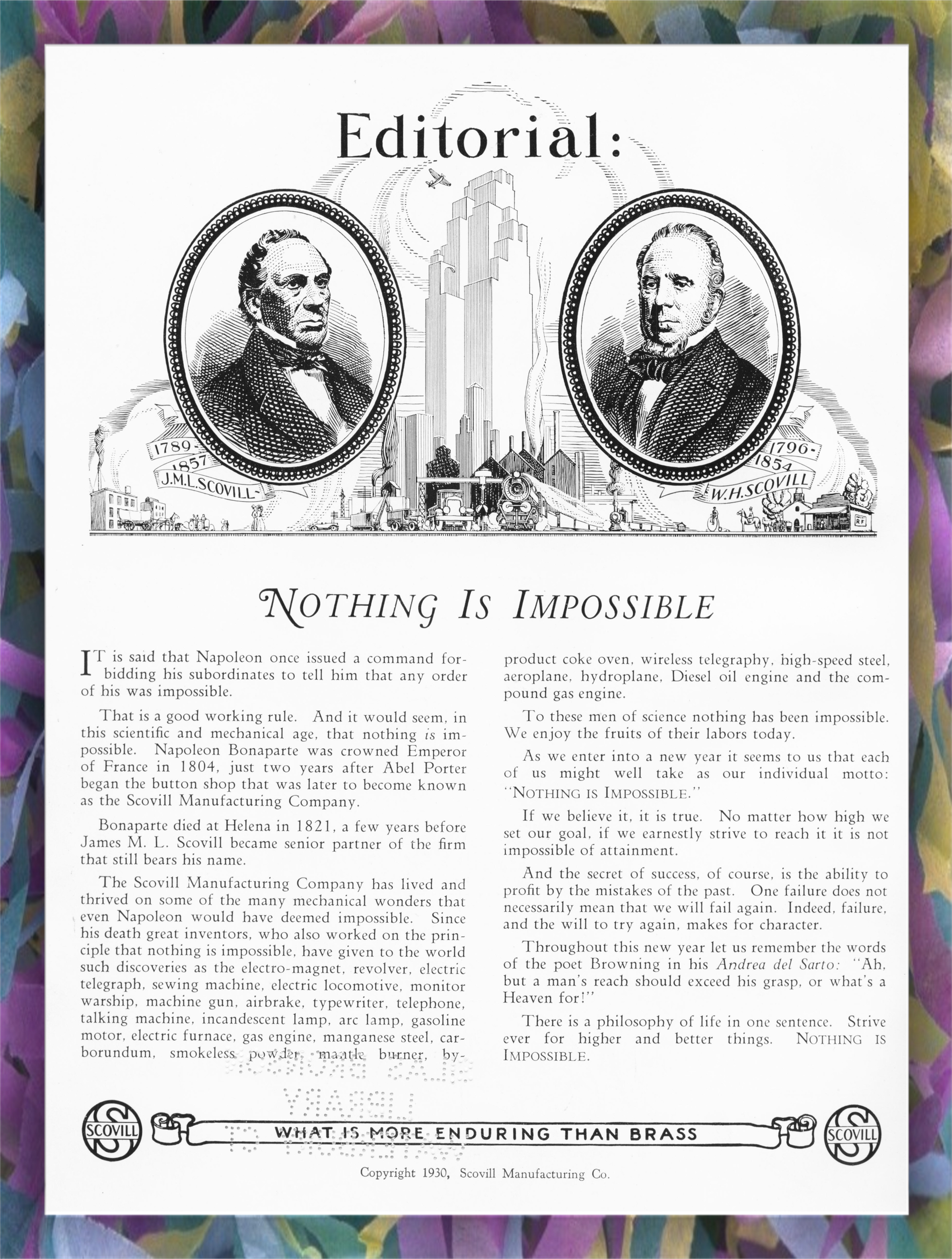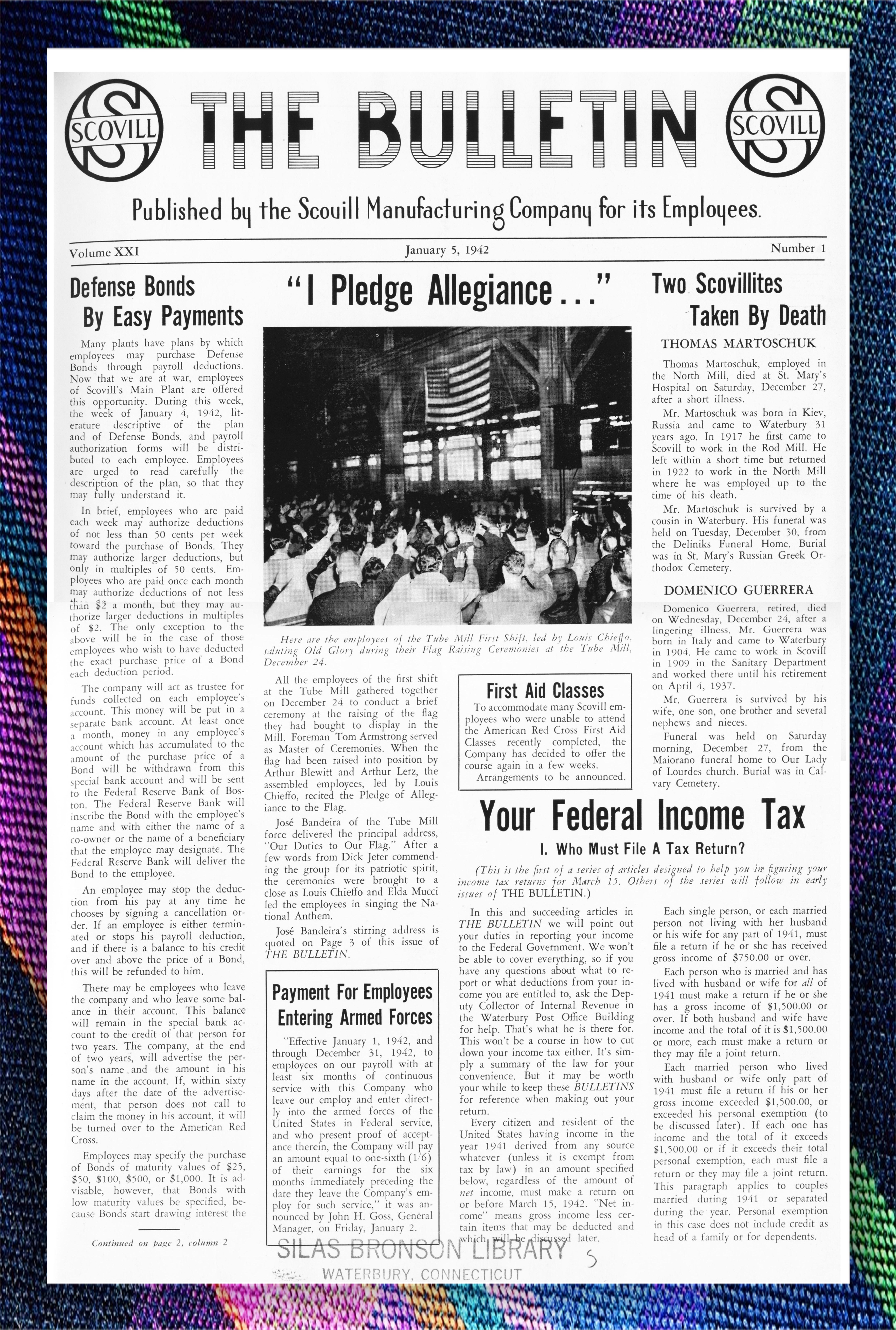 Just pick out Year / Month / Week / Page number for the Lifestyle Poster you want.
E-Mail to scovill@maderitechair.com for Posters wanted and conformation of sale.
$12.95 plus shipping and handling per poster. Payment by paypal before shipping.

These are an EXACT reproduction of a Scovill Bulletin & Scovill Standard published for its employees for the calendar years of 1930 to 1974 of the original artifact by the scanning process. It is a great reference on past generations quality of life as they worked and raised a family.
We will do what is possible for you to have the best experience with us. I am happy to provide posters of bulletins that are only available here. We sell each and every item under a hold harmless clause "as is, where is when no shipping." We make no guarantees or warranties with respect to the items.
We recommend that you read the full details you'd like to buy.
Sales tax applicable for CT residents/addresses.
Please contact by E-Mail for all shipping costs and handling prior to your finalizing through PayPal.
Follow MadeRiteChair.Org
E-mail: mrropt@maderitechair.com
Click Name to send E-mail Robert J. St. Germain Sr. To Create Jobs
Copyright © /1997/2019 Made Rite Rocker Inc. All Rights Reserved.
Reproduction in full or part is prohibited ( DISCLAIMER )